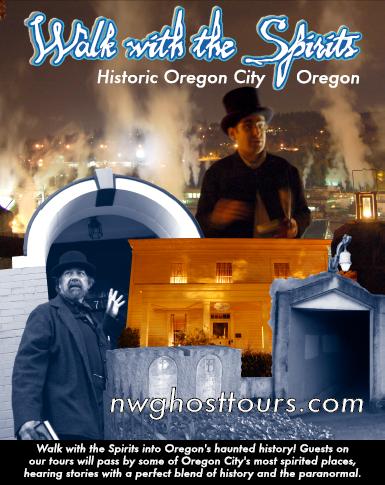 Our 2014 Tour Season starts in July !
Private Walk with the Spirits tours can be scheduled anytime throughout the year or at any time during non-regularly scheduled season for groups of 8 people or more.
Contact us by phone or email:
Text your reservation to 503-679-4464
reservations@nwghosttours.com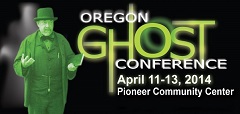 The Oregon Ghost Conference will take place April 11-13, 2014 at the Pioneer Community Center in Oregon City, Oregon. The Oregon Ghost Conference will include guest speakers from all over the Pacific Northwest and the western part of the United States. In addition, the Conference will include special Investigations and Ghost Tours of Oregon's oldest incorporated city. The Conference will also include a vendor area, classes, a Meet and Greet event and a special cemetery tour of the historic Mt. View Cemetery where guests will meet some of the Spirits of Oregon City. Do not miss this great event!