NW Ghost Tours is offering tours this Summer and Fall!
2015 Tour Schedule
HALLOWEEN IN JULY!
Join Ghoul Gallery Halloween Store (619 Main St. in Oregon City) and Northwest Ghost Tours as we kick off the three month countdown to Halloween on July 31st. Ghoul Gallery will be having a sale and at 7:15pm Rocky will lead a Ghost Tour of Downtown Oregon City! Tour will start at the store. Tickets are $15 for Adults and $12 for ages 13 and under. This will be a two hour tour and tickets for this tour can be purchased onsite the night of the tour.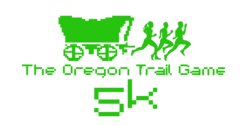 July 25th, 2015
The Oregon Trail® Game 5K, presented by BnK Construction, is the first Oregon Trail themed 5K run with a course that runs directly through Downtown Oregon City's historic Main Street district!
The 5K kicks off Oregon's First City Celebration, the largest citywide celebration of Oregon City's legacy as the first city of the Oregon Territory, with activities, attractions and entertainment all paying tribute to Oregon's first city.
More Information-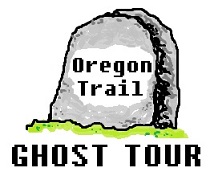 July 25th, 9:30pm
After
the First City Celebration join Northwest Ghost Tours for a special Oregon Trail Ghost Tour! Whether it was dysentery, drowning or snake bite, sometimes tragedy struck in the Oregon Trail Game and on the real Oregon Trail. It is for this reason the Oregon Trail is called the longest cemetery in the United States. Join us on this unique new Ghost Tour of Oregon City as we talk about the history, legends and folklore of the Oregon Trail and Oregon City. This 2 hour tour will start and end at 10th and Main Street in Oregon City near the River Crossing Professional Center's parking lot. Tickets can be purchased onsite. $15 for Adults and $12 for ages 13 and under.
More Information-